Advertising is so important and there are many types of it, for example, running a social media ad campaign is a great way to reach new users. It is reported that 80% of consumers engage with brands through social media.
Creating an ad allows you to determine what type of user you want to target and place your content directly in their news feed.
Let's get started with this advertising guide.
Social Media Ads:
Based on this  advertising guide, social media advertising is not a one-size-fits-all pricing model. It depends on so many factors including your targeted audience size, the ad design, your industry.
Here are the pros and cons of social media ads:
Pros:
Audience Diversity: No matter who your prospects are, there's a good chance they're on social media.
Varying Content Types: With social, you can advertise using GIFs, images, and video for a more engaging experience.
Cons:
Not Everyone is on Every Platform: Social meida sites have a diverse set of users, which means your ads might not be equally successful on each channel.
Constant Check-ins: Because you see data on the success of your social ads in real time, it takes more frequent monitoring than other ad types to ensure you're producing the greatest ROI.
Check the social media marketing campaigns guide here.
Video Ads:
How much does it cost to make a video ad? well, if you have an in-house video team, then you've already paid for what you need. However, if not, you need to be prepared to either hire an employee and invest in production equipment, or to pay an agency for their filming and editing services.
For the record, airing a TV commercial can range from $100 during the day to $2,000 in the evening, with airtime during events like the Super Bowl costing millions. Moreover, you can distribute digitally, like on YouTube, for about 10-30 cents per view.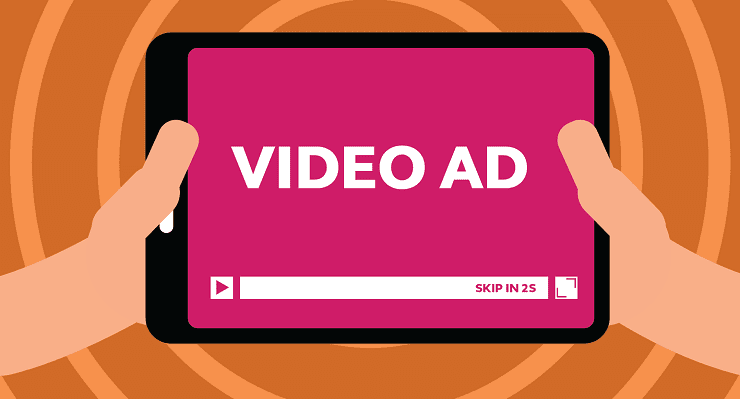 According to the  advertising guide, here are some of the pros and cons for video ads:
Pros:
Make Your Brand Modern. Companies are investing in video in droves, since video and the Internet have become synonymous.
Video Has Never Been More Popular. 5 billion videos are watched on YouTube every day, so exposing your company to that audience could be a real money maker.
Cons:
Videos Need to Be Passable. Video production can be tough if you're new to it, and poor videos aren't tolerated in today's world.
It Can Be Expensive. Video done right is one of the more expensive advertising methods, given the cost of professional equipment and some distribution channels.
Check the full Advertising here.
The Table of Content of "Advertising Types: The Pros, Cons, and Costs of Advertising" Guide:
Social media ads
Google & search ads
Video Ads
Print ads
Direct mail ads
Billboard/Transit ads
Number of Pages:
Pricing: