Google has launched a new website on June 27, marking International Small Business Day. A web portal designed to make it easier for entrepreneurs to find business tools and services. It's part of Grow with Google, the initiative Google launched in October 2017 to help people develop the skills they need to find work or grow their business. In 2018, Google Search and Advertising tools helped create $335 billion in economic activity for millions of businesses, website publishers, and nonprofits across the United States. These tools make it easier for small business owners to find and connect with customers and run their businesses.
On the new site, Small Business owners can enter their company name and website (assuming they have one). Then answer a few questions about their business and their goals. Google will point in time create a prioritized, customized list of actions, which may involve launching ad campaigns, or building up their online presence, or installing Google Analytics.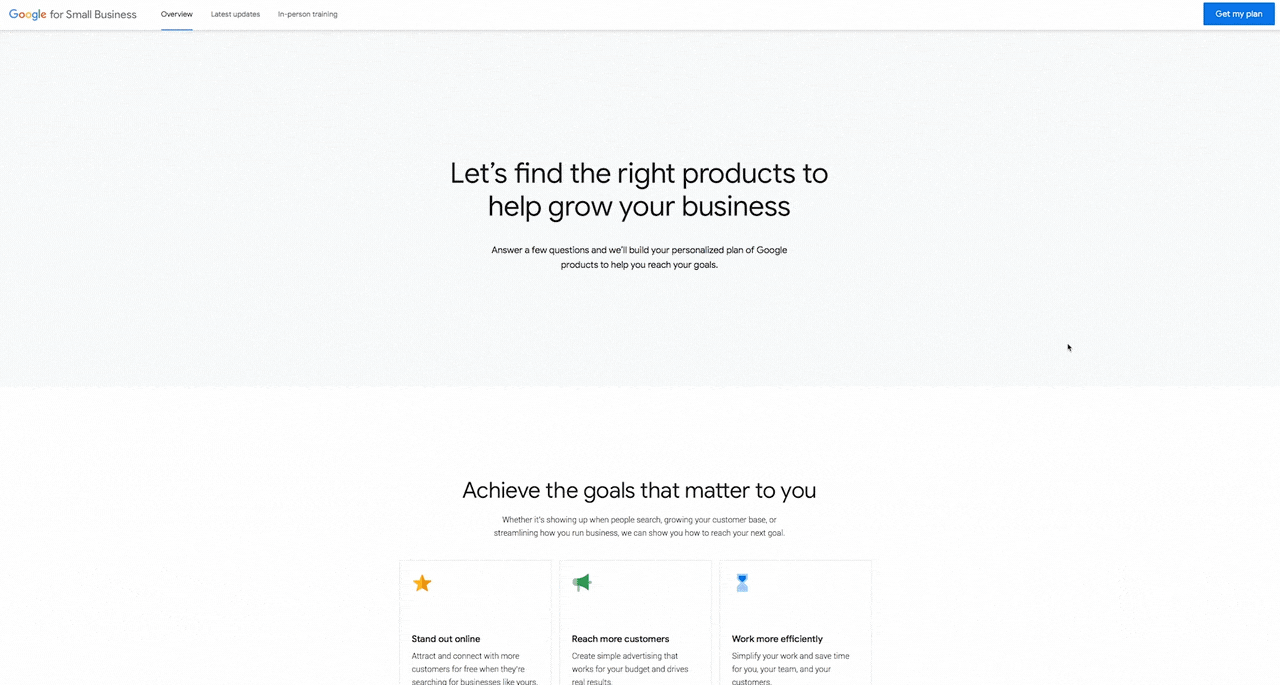 As explained by Google, this website offers:
"Personalized plans: Tell us your business name, answer a few questions about your business, and select a goal. You'll then receive a step-by-step, tailored plan of recommended products to help you stand out online, reach more customers, and work more efficiently. The recommendations will include products to help with all three. But, with a special focus on the goal that's most important to you.
In-person workshops: Locate free Grow with Google workshops happening near you for hands-on help."
If you're a small business owner, you can benefit from this initiative at google.com/smallbusiness.