It is highly important to have a good email design, as it makes it as easy as possible for your recipients to understand your message fast. There are a lot of things to bear in mind when it comes to good email design such as colors, and font types.
Without further ado, keep on reading to find out more about email design strategies that boost conversion rates.
What is an Email Template System?
Let's start this email design strategies guide off with the meaning of an email template system. The email template system includes:
Unified headers and footers with a large variety of internal stacked sections.
The sections can be reordered, deleted, or duplicated to make many message combinations – from long newsletters to short postcards.
One template for all messages
The following screenshot explains: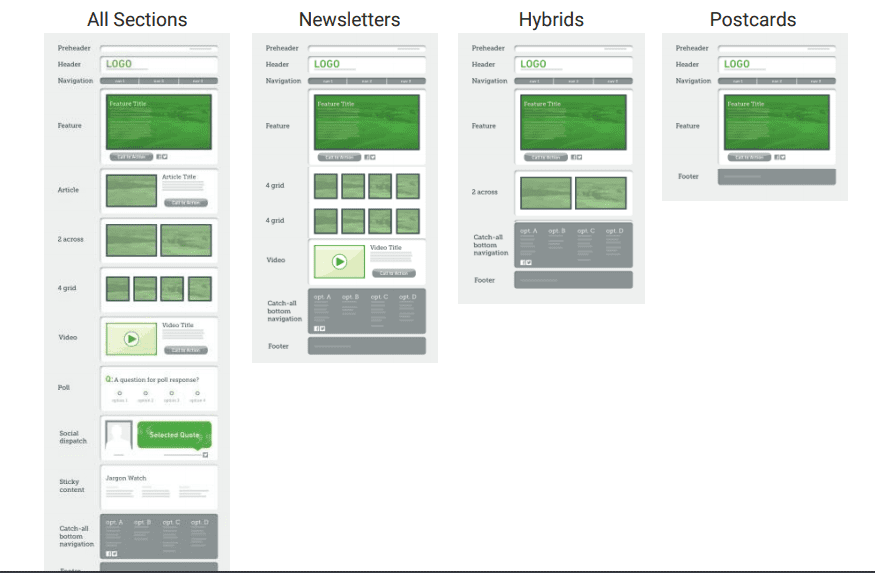 For example: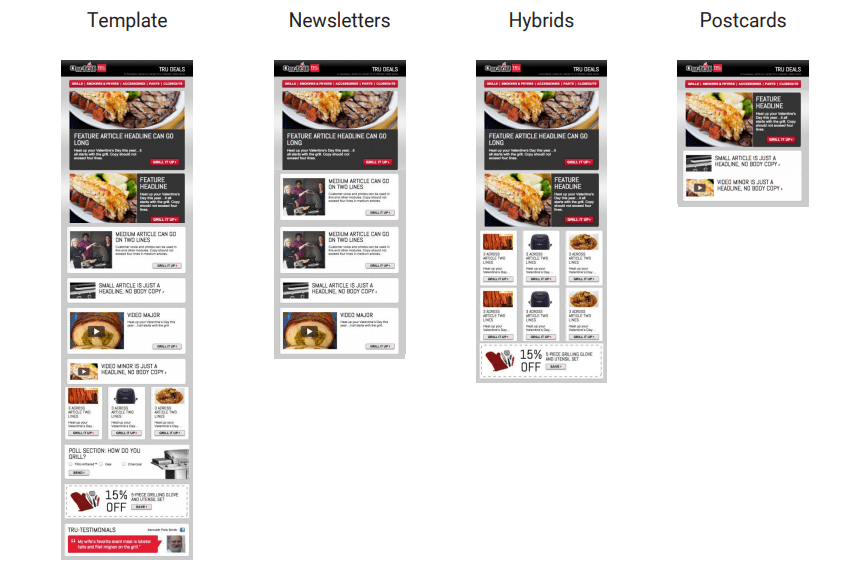 Make sure to check the top 6 email marketing tips here.
The Importance of Conversion Rates:
You need to think about boosting your conversion rates, and having a strategy for your email design can help you a lot, If you optimize your conversion rate, you will increase revenue per visitor, grow your business, and acquire more customers.
It is reported that a good conversion rate is above 10%, however, there are some businesses achieving an average of 11.45%.
Here are the top 3 tips to boost your conversion rates of your email campaigns:
Make sure your links are easy and clickable
Bear in mind that larer fonts improve readability
Break up text, and provie white space so readers can easily skim.
Check the full "email design strategies that boost conversion rates guide" to boost your email campgains, you conversion rates, and better your business.
The Table of Content of "Email Design Strategies That Boost Conversion Rates" Guide:
What is an email template system?
Why & how to use one?
Focus on modules types
Trends in email design
Number of Pages:
Pricing: