Everyone faces a hard time due to the spread of COVID-19, in light of the ongoing events, people on Pinterest started searching and saving for the holidays in April instead of September.
This shift is because of COVID-19 and the hard time everyone faces, and with consumers craving the comfort of the holidays, they want this season to be extraordinary and feel more festive than ever before, that's why they are asking brands to help them out.
You can make better use of planning for the earliest holiday season ever, and also reach your audience by checking this wonderful Pinterest holiday guide.
Pinterest Holiday 2020: Early Is on Time
As mentioned earlier, people always started planning for their holiday in September, however, this year it changed to April. Normally, people have always started their holiday planning and shopping earlier on Pinterest than other search engines.
The figure below shows that this year, those searches are starting earlier than before.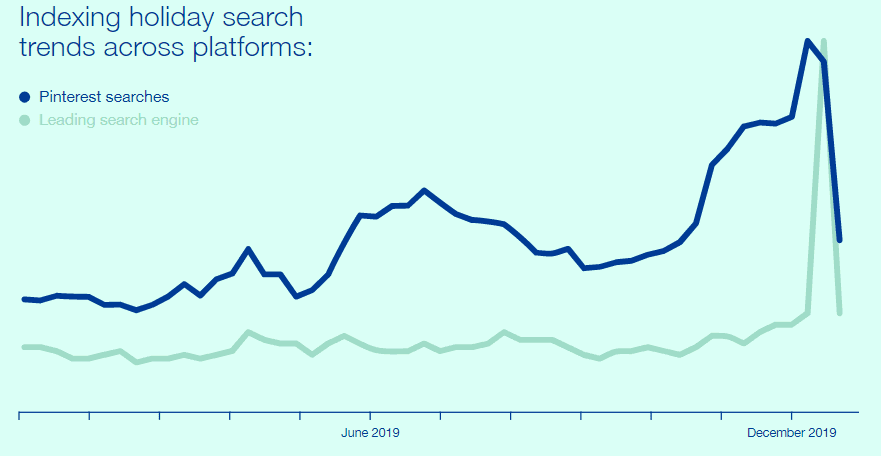 It is reported that 83% of weekly Pinners have made a purchase based on the content they saw from a brand on Pinterest.
Bear in mind that when you reach people first where they make their plans, they will reach for you first when they make their purchases.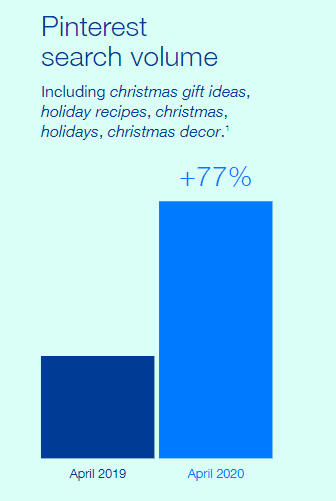 Consumers Are Asking Brands for Help -Starting Now:
According to the latest research, people are asking brands for help in preparing early for the most meaningful holiday ever.
As reported 50% globally, nearly half of Pinners say that they want brands to help them take the holidays to the "next level"
"I really want it to be super Christmas-y and kind of over the top this year to get the feeling of Christmas without family. It's very important for me for the kids to feel like they're not missing out. I'll be going above and beyond with tons of decorations and a tree and activities. It's very important."Female Pinner, 30's2
On the other side, 40% of people who were surveyed say that they will be celebrating on a budget this year.
In addition, 4 in 10 Pinners say that they want brands to help them bond with loved ones and create special moments with family this year.
"I think it's those little moments—even when the world seems so strange and foreign—that you can still create a place of intimacy, of safety and enjoyment. Like video calling back home to see how my family's done up the place. Or a virtual opening of the presents."Male Pinner, 30's2
Pinterest Holiday Planning: The Top 4 Tips to Remember When Planning Your Content:
People still expect brands to reflect their new normal even when things are starting to go back to normal.
However, bear in mind these 4 top tips when planning your content:
Inspired eCommerce is essential: You need to connect with consumers earlier in the online shopping journey with vivid product imagery and that's to replicate the in-store experience they want.
Make your message loud and clear: Proactively message of how your brand is addressing these concerns.
If you're not already thinking about a holiday, you're late: You have to be the brand they discover fist this season and that means you will be their first go-to choice when they want to shop.
This season is special: It is special because it has been a tough year for everyone.
For more extraordinary tips and information, make sure to check the Pinterest Holiday guide.
What's in The "Earlier Than Ever Pinterest Holiday 2020 Guide":
Early is on time
Consumers are asking brands for help- starting now
Going big, even on the small
Be present where they pick their presents
Meet the mindset: know your audience, grow your audience
Have a helpful holiday
Number of Pages:
Pricing: